The Place, where YOUR money, finds you.

Your not the only one who's been found!
For a long time society has been faced with online fraud and identity theft. One of the challenges companies face these days, are reassuring people that they are being contacted for a legitimate reason. Scammers are taking advantage of the corona virus pandemic to con people into giving up their money. Consequently, the time for our clients to recover their money with us could get lost spending time proving that we have located assets, they actually have a right to claim. During this time of uncertainty in the epidemic, we should all know about possible scams so we can prevent them from happening. If you have been in contact with any scams or fraudulent practices,

we highly recommend for you to file a complaint.




Supreme Capital has worked hard over the last 3 years to maintain a quality name, by maintaining quality service. We are proud to say that we still remain transparent to all of our clients, while continuing to create winning situations for them.




There is no "Risk" for our clients once they realize:





• There is no up front cost- most scams require some type of upfront money so they don't have to finish the job, or even do it correctly

• We provide simple, easy to comprehend contracts, enabling our clients to read every word before they sign off on anything

• We work directly with government agencies

• We are up to standards with the FTC (Federal Trade Commission)

• We are up to standards with the CFPB (Consumer Financial Protection Bureau)

• We support the NCSA (National Cyber Security Alliance)







With Supreme Capital's privacy policy, our clients also don't have to worry about their information getting transferred or sold to other companies. There are even videos from all over the country that show everyday people discovering they have funds available to collect. In most cases they never even knew about it! If you received a letter or telephone call from us telling you we've located your money, you can be sure it's the real deal, just like it was for Joan Rivers.
Unclaimed money findsJoan Rivers
Joan is shocked to find out that she's owed money by the government. She's even more flabbergasted when she notices other celebrities like Jody Foster, Matt Perry, & M.C. Hammer are owed too!
The unbelievable was never thought of until we found it for you. Hopefully we won't have travel to your door step too, just to give you YOUR MONEY!
Even Hospitals Have unclaimed money!


Don't be scared to give back, when you get back. On June 2, 2017, a week after helping people claim over $9,000 Children's Hospital set a great example for all those that are due money. After they were suddenly informed they have a check over $91,000 being given to them, they were quick to give it away.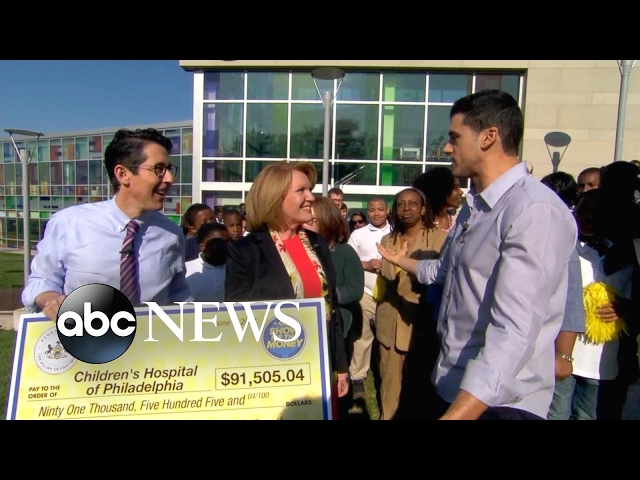 Our community has been built on the backs of hardworking citizens, and organizations that deserve to get their money !
"The greatness of a community is most accurately measured by the compassionate actions of its members."


0

/